Return to Overview
Game board layout
Game board consists of nine main areas. In the top left corner the Player can see the current status of their character including health, mana and experience level. Typically, additional infomartion can be displayed when each section is zoomed in (to change the zoom level use your mouse scroll and hover your mouse cursor over the top and bottom edges of the screen to pan the game board up and down).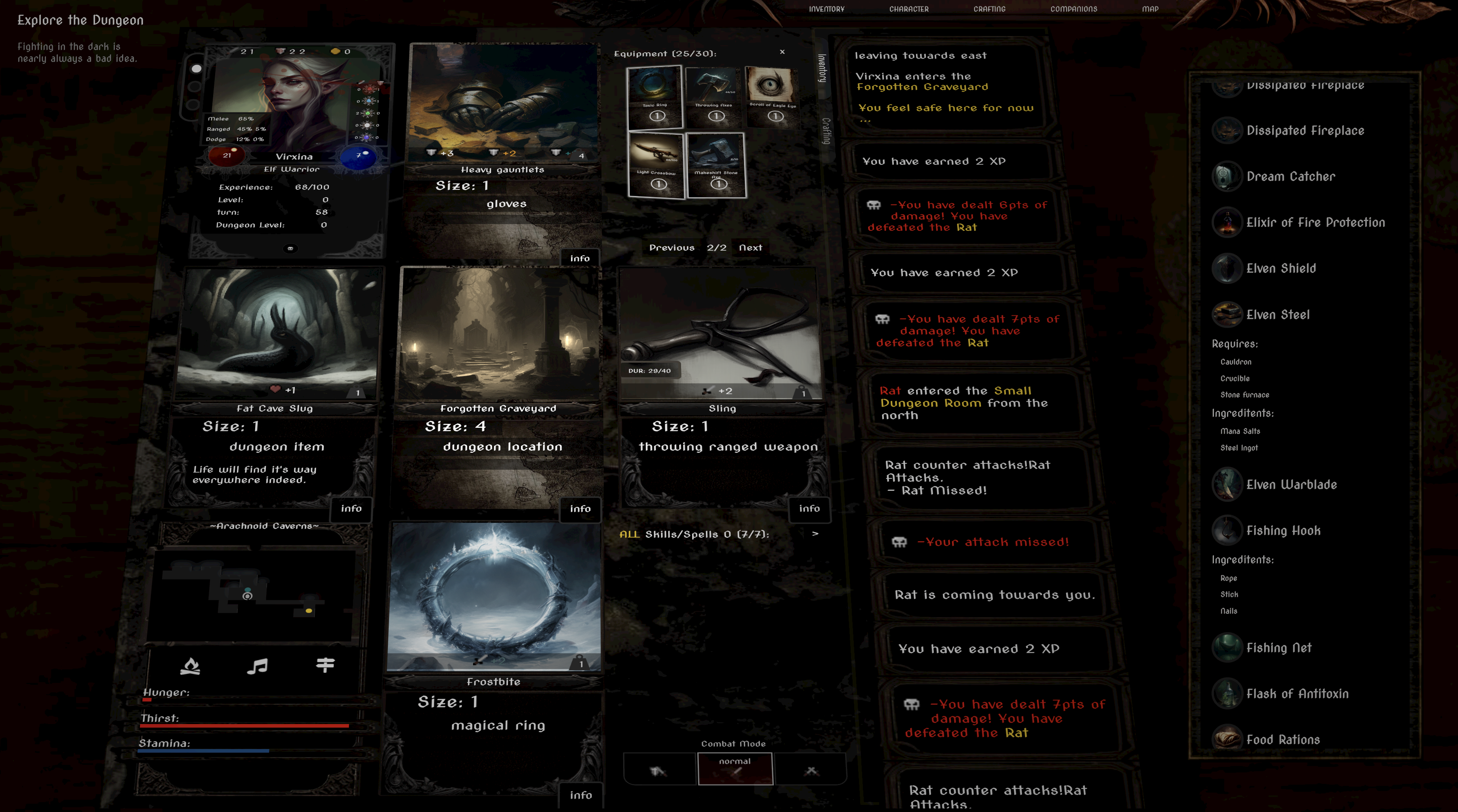 Central to the Game Board layout is the location card, it represents character's current location. Clicking on the location card will select it and clicking again will turn the card, displaying the available options of movement to other location in the map. Card to the left, right, top and bottom of the location card represent items and enemies within that location. To find out more, see Location and Movement section of the game guide.
In the bottom left corner of the Game Board, players can see their character's hunger, thirst & stamina bars as well as a mini map (if the Map is currently in their character's inventory). There's also some controls allowing the Player to Rest/Camp in the current location (if that option is not disabled by the location specific properties) & to disable/enable the music.
In the top right, the player can quickly manage the inventory. Character's equipment can span multiple pages - Players can page the equipemnt using buttons provided. Clicking on a small (x) icon in the top corner of this area will zoom in the quick inventory controls to the center of the screen. On the side of the area user can toggle between inventory and crafting interface.
Interactions
When interacting with the environment, the player may be presented with the event overlay which will cover the game board, forcing the player to interact with the storyline. However, please note: that undertaking some interactions in the event overlay can still be counted as an action and therefore will trigger turn processing. This means, that while the character indulges in examining wild flowers it may be a subject to a vicious attack from any enemies in the same room. The same stands for hunger and thirst counters.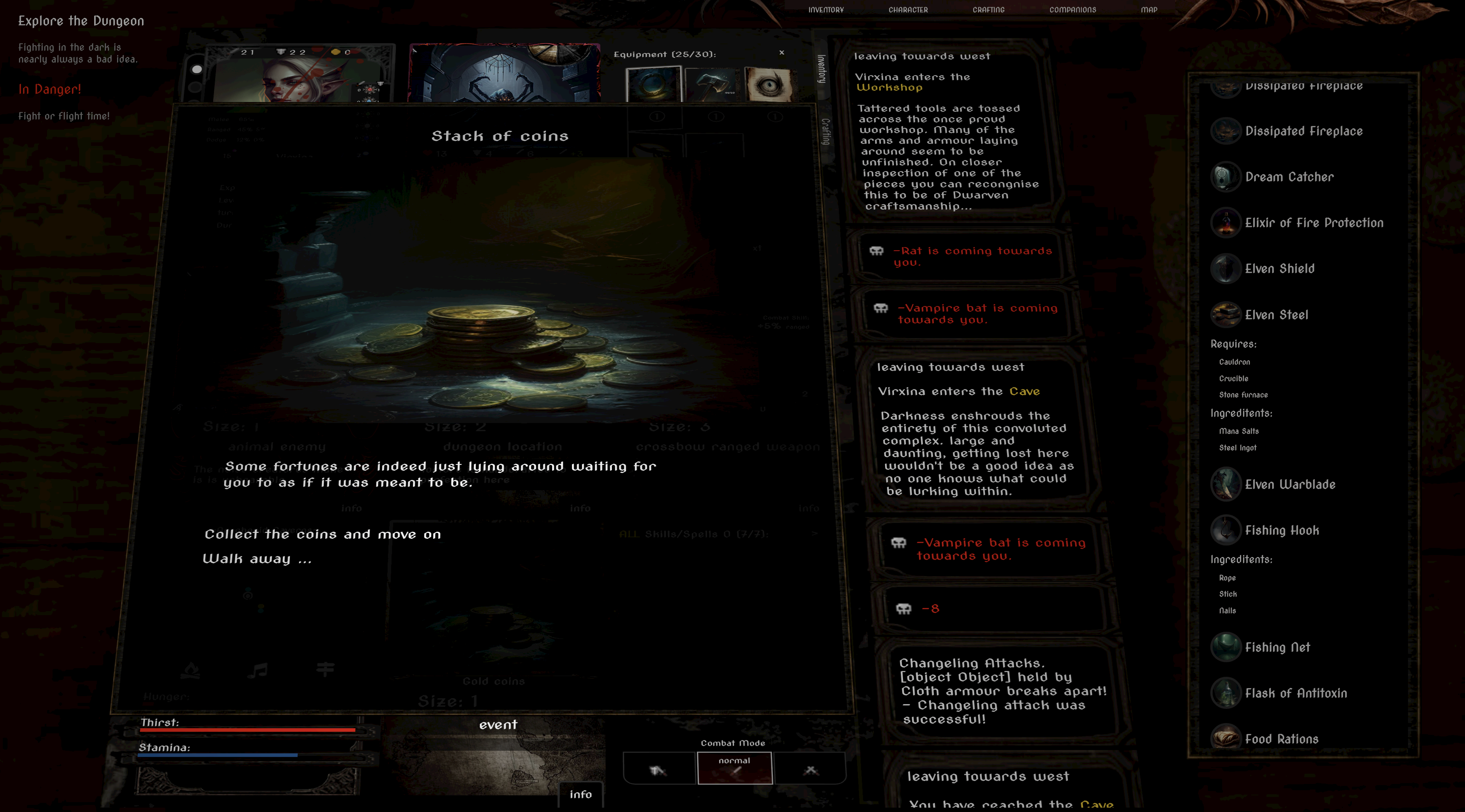 The game board will be refreshed each time the character interacts with it's environment. To activate cards, click/tap on the selected card. To see available options tap on it once again. The list of available interactions will be displayed as buttons on the back of the card.